The undefeated streak of the Gunners got stretched to 17 matches with their victory over Bournemouth yesterday and after such kind of a run, you would expected the manager of the team to be really pleased, but it's not the case with Unai Emery who is still not pleased about how his boys have gone about their business during these 17 matches.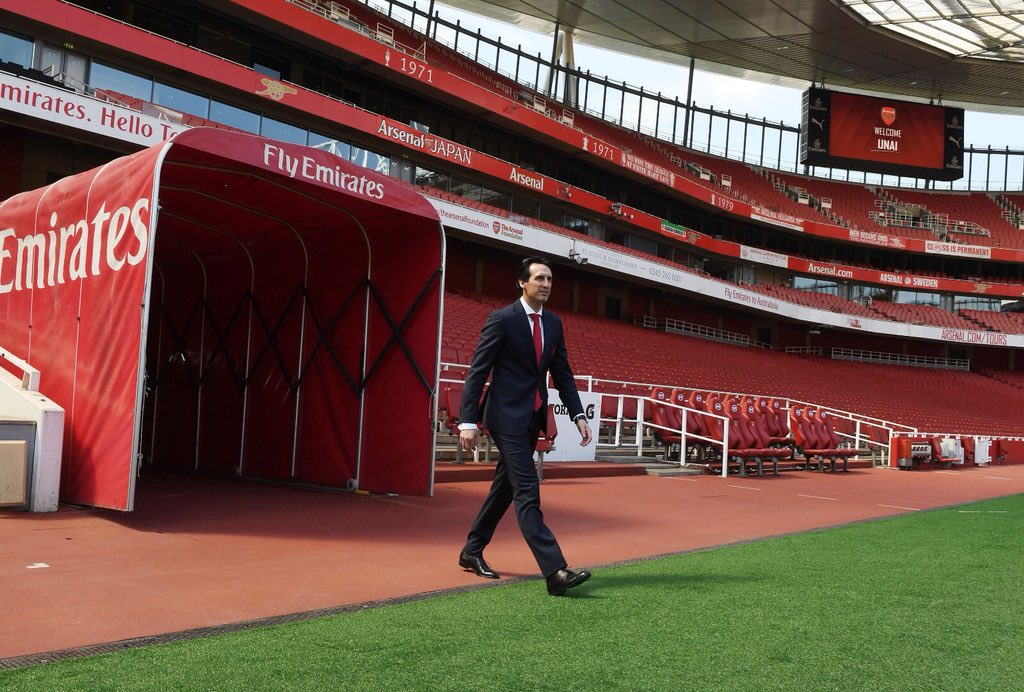 According to Emery, it might have been an undefeated run, but it's not that most of the matches during this run have resulted in Arsenal's victory. There have been quite a few draws in between where Arsenal didn't get the full points, they got only one and that's the reason why despite losing only two games so far, they are still not in top 4 in the standings and are instead positioned at no. 5. A team like Tottenham, on the other hand, has lost more no. of games, but they haven't drawn any games. Whichever game they have performed well, they have won and have earned more points and are thus seated at no. 3 at the moment.
Emery said that the Gunners were pretty keen for all 3 points going into the match against Bournemouth because Bournemouth was not too behind in terms of the no. of points
, there was a margin of only 4 points between the two teams and if Bournemouth had won,
they would have been
able to narrow that margin to a great extent. And a loss on Arsenal's part would also have widened the gap between them and top 4.
"We've not lost for 17 matches but we've drawn some and that is not enough for us." Emery was quoted saying by talkSPORT.
"We knew we needed to win today to be near the top four. Bournemouth was four points behind us and could have been near our position with a win." Emery added.