Arsenal recent loss to Everton in the EPL had many fans scratching their heads on how poor the Gunners were in the game. Heading into the fixture with an opportunity to move ahead of cross-town rivals Tottenham Hotspurs the Gunners lacked impetus and slumped to a limp 1-0 defeat to the Merseyside outfit.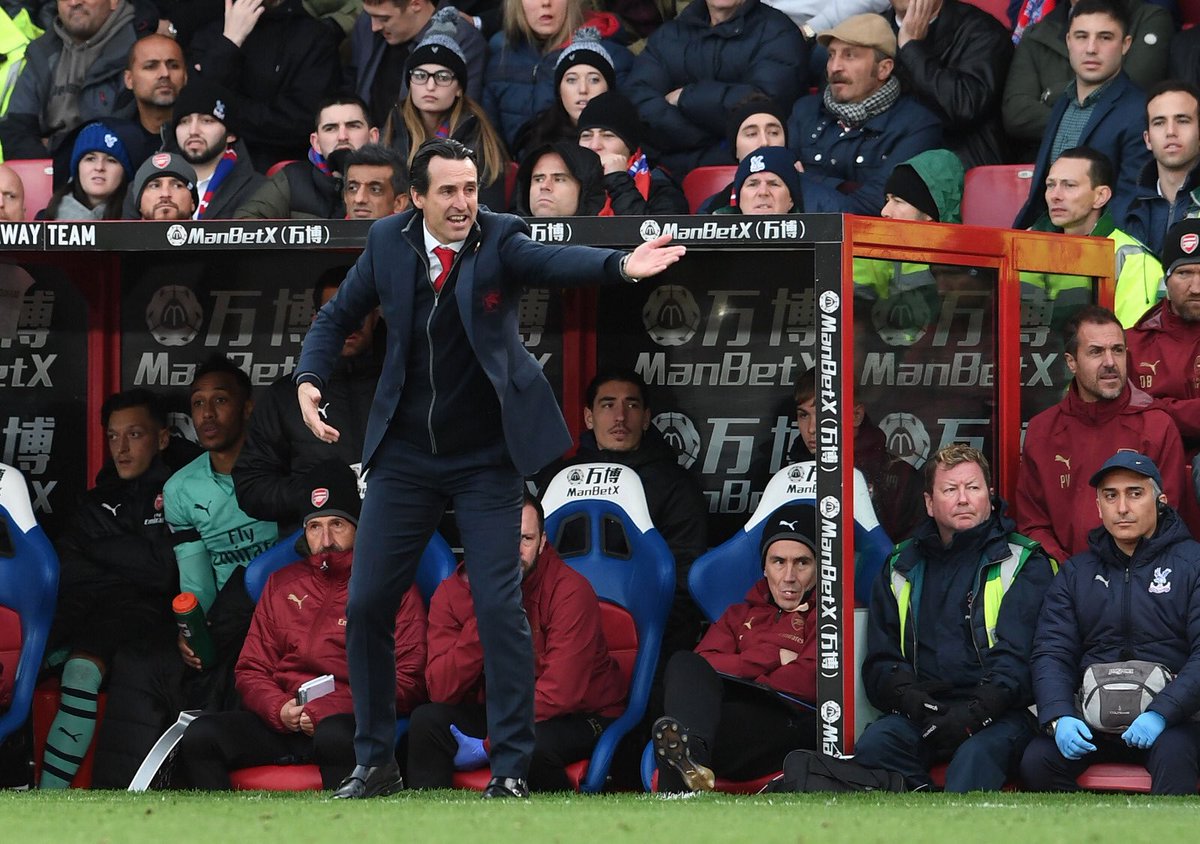 Everton captain Phil Jagielka scored the only goal of the match converting from close range to condemn Unai Emery's men to yet another defeat.  One area where many felt that the Spanish tactician got it wrong was with his tactics. Emery was conservative with his line-up due to the impending Europa League clash against Napoli and played into Everton's hand.
One pundit who was disappointed with the defeat is Ian Wright. The Arsenal legend revealed in a recent interview that he believes that Emery got it wrong with the lineup. According to Wright giving the situations that the Gunners find themselves (in the hunt for top 4) Emery should have gone for a stronger lineup.
Wright admitted that despite the upcoming Europa League clash Emery ought to have played Aaron Ramsey and Pierre-Emerick Aubameyang from the start alongside Ozil and Lacazette.  Wright is correct in that Arsenal missed a good opportunity to beat an Everton side that has gotten mixed results at home.
But Emery also has eyes on the bigger price which is the Europa League. Arsenal doesn't have any clash with any of the top 6 teams and their Champions League qualification is in their hands.
However, the Europa League is a competition where Emery has had successes in the past with Sevilla so it is understandable that he would priorities the competition.  In- addition, if Arsenal wins the Europa League they would automatically qualify for the Champions League which serves as an extra incentive for most teams.