Arsenal legend Ian Wright was impressed with Frenchman William Saliba after he made his long-awaited debut for the Gunners in the Premier League last week. Saliba was named the man-of-the-match as the Premier League opener between hosts Crystal Palace and Arsenal ended in a 2-0 victory for the Gunners. The London Derby spoils went to Arsenal as they secured their first win in three league meetings against the Eagles. Palace had been on a two-match unbeaten run against Arsenal before the game.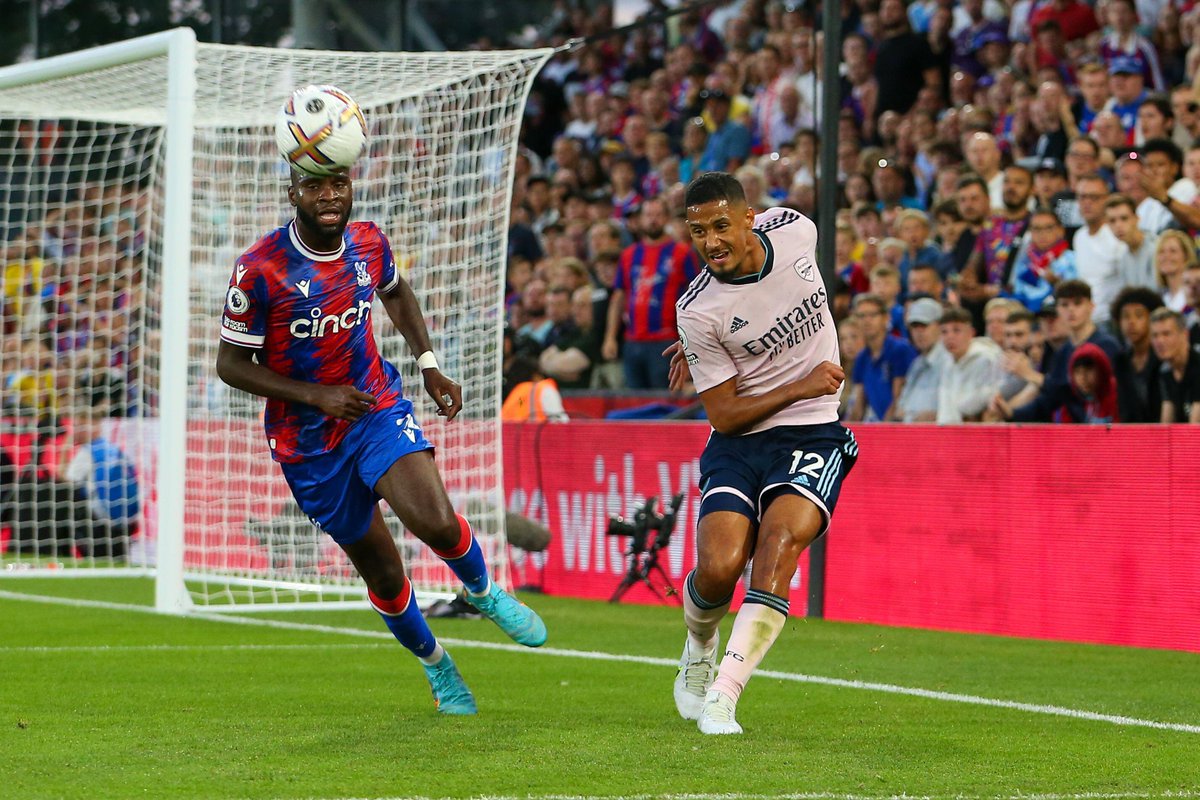 Ian Wright talked about French international Saliba and his fantastic Arsenal debut while he was on Premier League TV as he lauded manager Mikel Arteta for the quality shown by the 21-year-old. According to ex-Arsenal and Palace striker Ian Wright, it was a masterstroke for Arteta to send Saliba to Marseille on loan last season. The retired England international star said Saliba benefited immensely from his time at Marseille and the experience was invaluable for him as he made his Arsenal debut during the Palace game.
Saliba was seen as a hot prospect when Arsenal paid a lot of money to sign him in the summer of 2019. Arsenal paid £27m to sign him from French club Saint Etienne three years ago and he was immediately loaned back to Saint Etienne for one season. He was signed at the age of 18.
A lot of fans were disappointed when Arteta and Arsenal failed to register Saliba for the Europa League when he returned from his loan spell at Saint Etienne in 2020. He was loaned out again with the player joining OGC Nice in the second half of the 2020/21 season.
Several Arsenal fans also expected Saliba to stay at the club last summer and they were disappointed when he joined Marseille on loan. He was named the best young player in the French top flight last season.